Paintless Dent Removal
& Hail Damage Repairs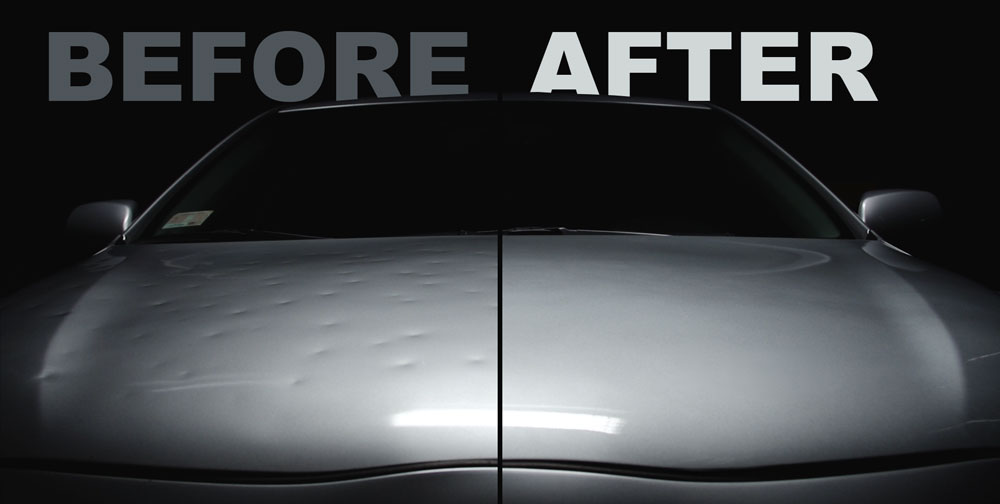 ABOUT PAINTLESS DENT REMOVAL
Our Paintless Dent Removal Technicians are trained and ready to use a state of the art procedure that will remove dents from your car in no time.
To begin the process, the car is assessed and examined with a special light to determine the depth and damage of the dents. Next, our unique equipment then applies pressure to massage and remove the dent from behind the panel. If it is not possible to remove the dent from behind the panel, we use elite apparatus to stick pulling-plugs to the front side of the dents and pull them out.
CONTINUOUS ONGOING TRAINING
Our team at Basha Autohaus are specifically trained in this process and to keep abreast new developments to ensure top rate service for our customers.
It is important to realise that our Paintless Dent Removal is
Quicker – less inconvenience
Cost effective – insurance companies often prefer this method
Environmentally considerate – no paints or chemicals used in this procedure
May help maintain your insurance bonuses and rewards
Enquire now for an efficient way to remove dents from your car.